"Exceptionally good" grant GAUK at DCMP
Student grant GAUK (Grant agency of the Charles University) "Relativistic theory of spin-dependent transport in spintronic materials" that was solved at the DCMP from 2015 to 2017 by David Wagenknecht, Libor Šmejkal, and Jakub Šebesta was evaluated as exceptionally good.
All of the scientific aims were fulfilled beyond their original objectives; a unified theory of magnetotransport phenomena both in ferromagnets and antiferromagnets was developed, including a description of finite temperatures in ab initio calculations, which was used to investigate spintronic materials and phenomena. The project had a total budget over 700 thousand CZK, nine papers were published and the students presented their results on more than twenty conferences, including four invited talks.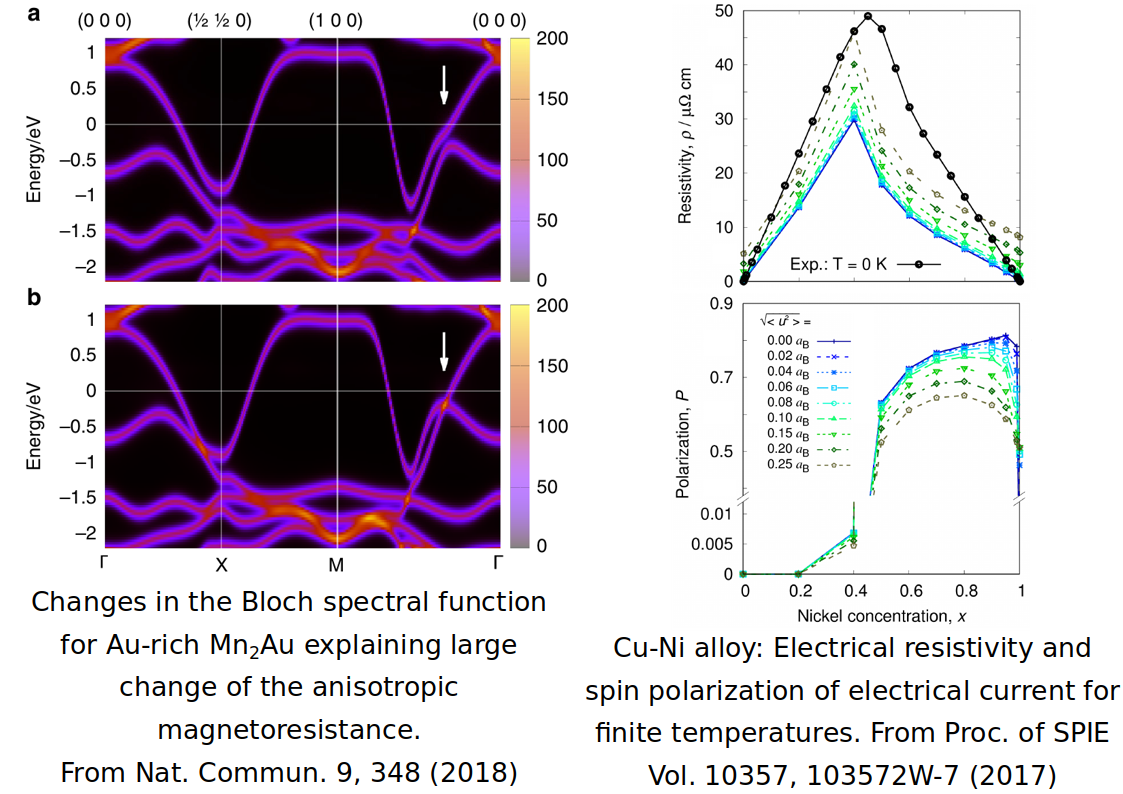 "Mimořádně dobrý" grant GAUK na KFKL
Studentský grant GAUK (Grantové agentury Univerzity Karlovy) "Relativistická teorie spinově závislého transportu v materiálech pro spintroniku" řešený na KFKL v letech 2015-17 Davidem Wagenknechtem, Liborem Šmejkalem a Jakubem Šebestou byl v závěrečném hodnocení označen za mimořádně dobrý.
Všechny fyzikální cíle byly splněny nad rámec původního záměru; podařilo se vyvinout ucelenou teorii magnetotransportních jevů ve feromagnetech a antiferomagnetech včetně efektivní implementace popisu nenulové teploty do ab initio výpočtů, čehož bylo využito při studiu spintronických jevů a materiálů. Celkový rozpočet projektu byl přes 700 tis. Kč, vzešlo z něj devět publikací a řešitelé se aktivně zúčastnili více než dvaceti konferencí včetně čtyř zvaných přednášek.
added on 12 September 2018, 21:00